Visual Search Solutions
Get a custom product search & recommendation engine powered by visual artificial intelligence.
Level Up Your Visual Merchandising
Recommend Similar Items
based on their design, shape, colours & patterns
Search for Products
based on uploaded photos or social media posts
Match Products
or their identical photos, eliminate duplicates & enrich galleries
When Visual Search Helps?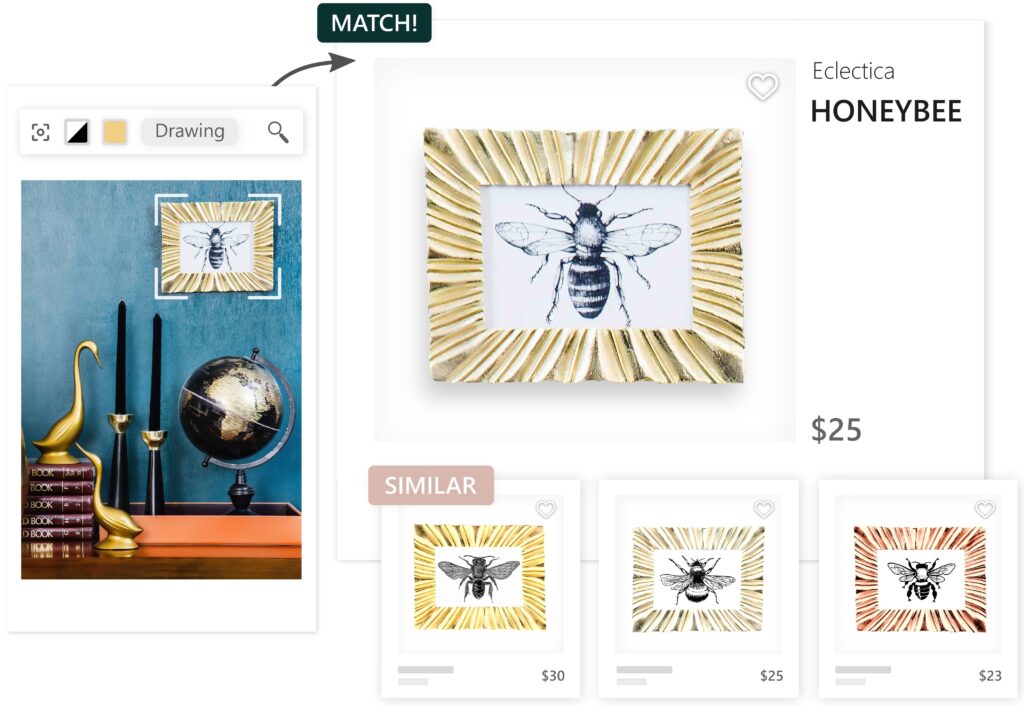 VISUAL PRODUCT SEARCH
When the Appearance is Essential
We use Visual Product Search to create discovery systems independent of the origin of your images, metadata, or tags (keywords).
It is a simple way to boost your traffic & sales, whether you list and sell thousands of similar items or unique collector pieces.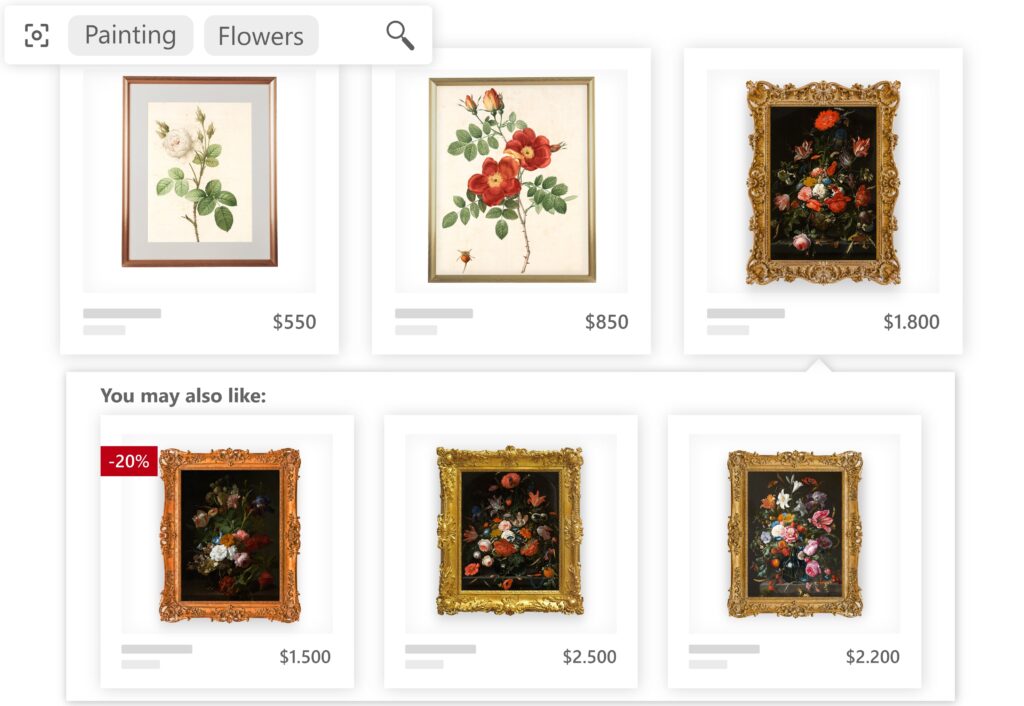 MAKE ALL PRODUCTS VISIBLE
Use The Full Potential of Your Collection
The more merchandise customers see, the more they buy. With visual search, no item is neglected due to low organic traffic, wrong categorization or incomplete tagging.
You can upload large volumes of unstructured data, leave the image comparing, categorization & tagging to AI, and focus on promoting selected products.
Product Recommendation
Enhance the product discovery experience with similar product recommendations.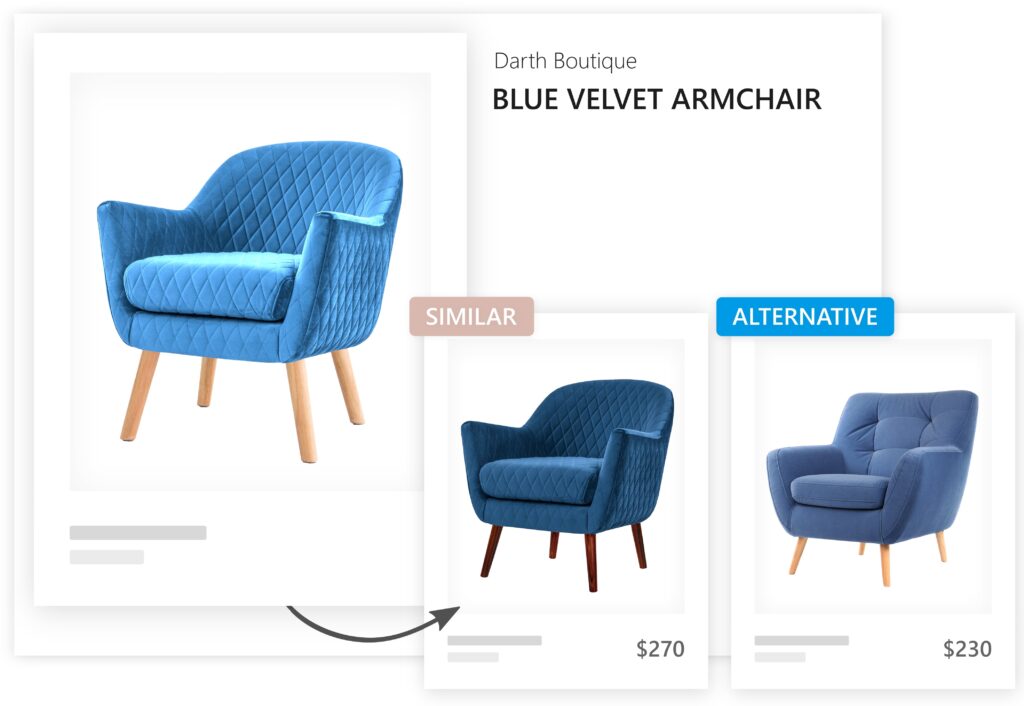 PRODUCT SIMILARITY
Improve Every Step of Customer Journey
Use similarity search to automate product discovery in large collections, that are impossible to browse manually.
Provide relevant suggestions based on designs, shapes, colours & patterns – across the entire shopper journey from the product listing to the cart.
PRODUCT SIMILARITY DEMO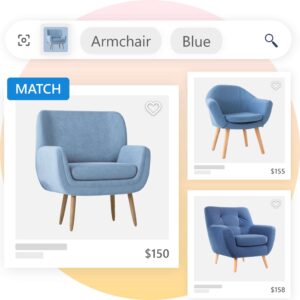 Optimize the Product Listing
Strategic product placement boosts traffic. Use similarity groups, list products based on visual search, similarity & tags, and then promote key pieces.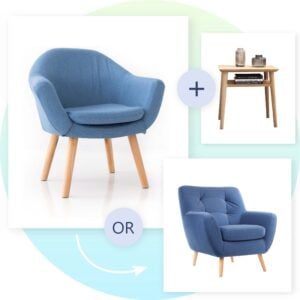 Enrich the Product Page
Provide alternatives & recommend matching items on product pages to inspire and engage customers. Let them find the right pieces at the right time.
Reverse Image Search
Let your visitors search in large collections with their photos or screenshots and get the exact or similar items.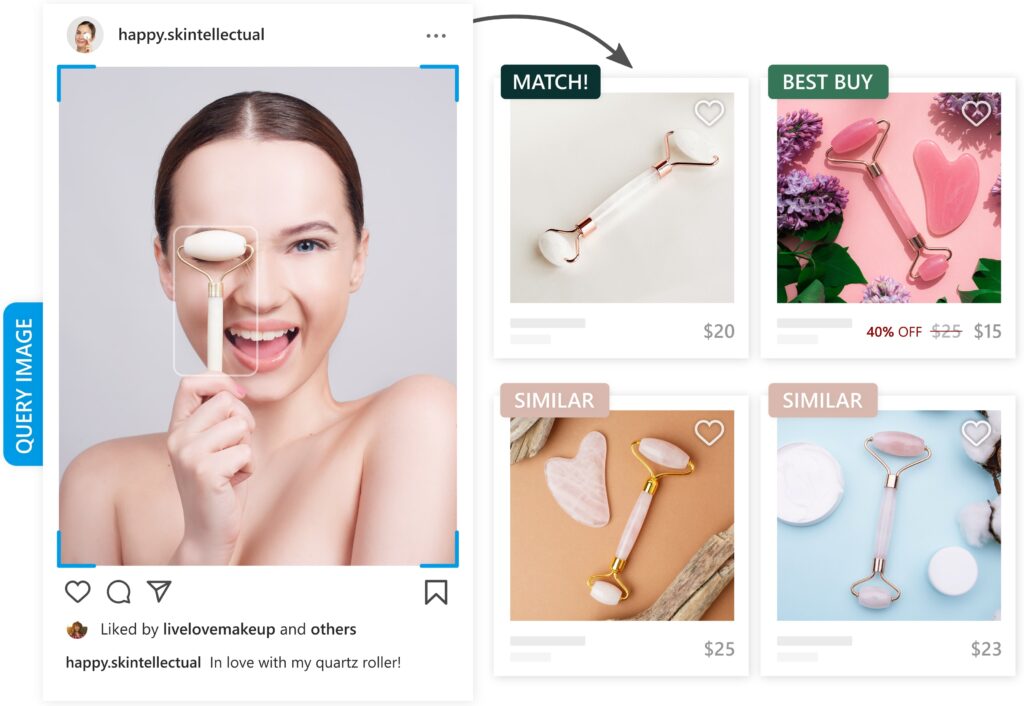 SEARCH BY PHOTO
Finding Products Has Never Been Easier
Visual Search (reverse image search) finds identical or similar images to an image query.
Our Search by Photo combines visual search & object detection to provide your customers with relevant results to their search with photos, screenshots & social media posts, or even combined image & keyword search.
TRY SEARCH BY PHOTO
Product Discovery Powered by AI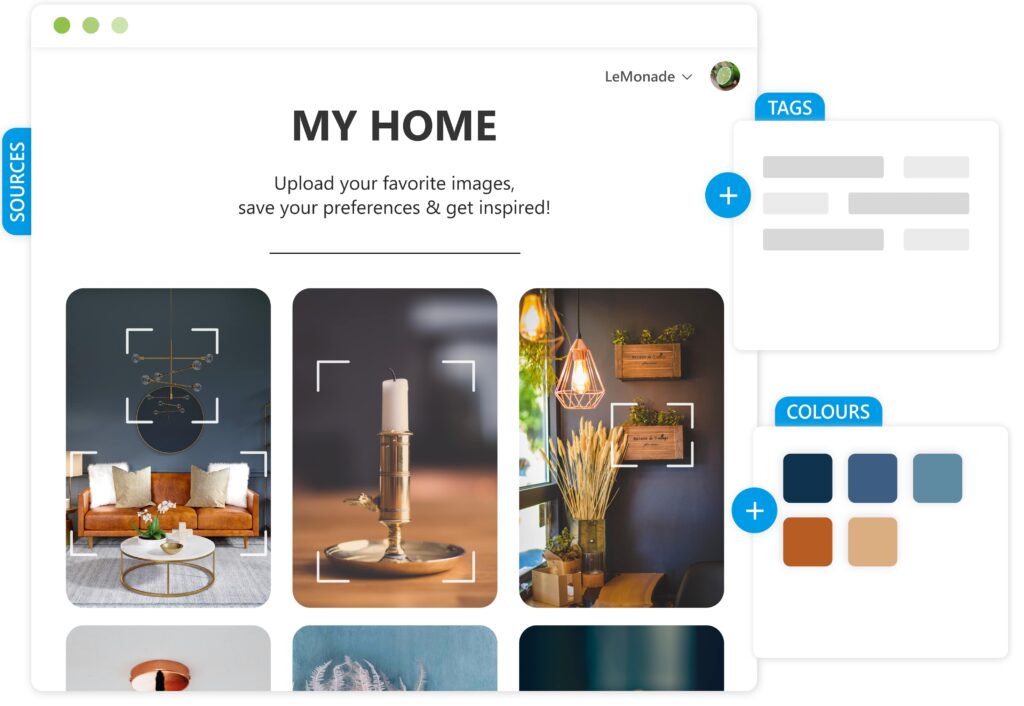 MAKE A DEEP IMPRESSION
Fit Customer's Style & Taste
Visual search is able to analyze the overall visual aesthetic of images and objects. Combine it with object detection, automatic tagging & colour extraction to help your visitors find exactly what they are looking for.
Save customers' preferences together with their shopping history, to make the product discovery fun & intuitive.
TRY TAGGING DEMOS
RETARGETING STRATEGY
Inspire With Newsletters
Create personalized newsletters with offers based on customers' preferences, saved items, items in the basket, or purchases. Provide alternatives to the products they missed.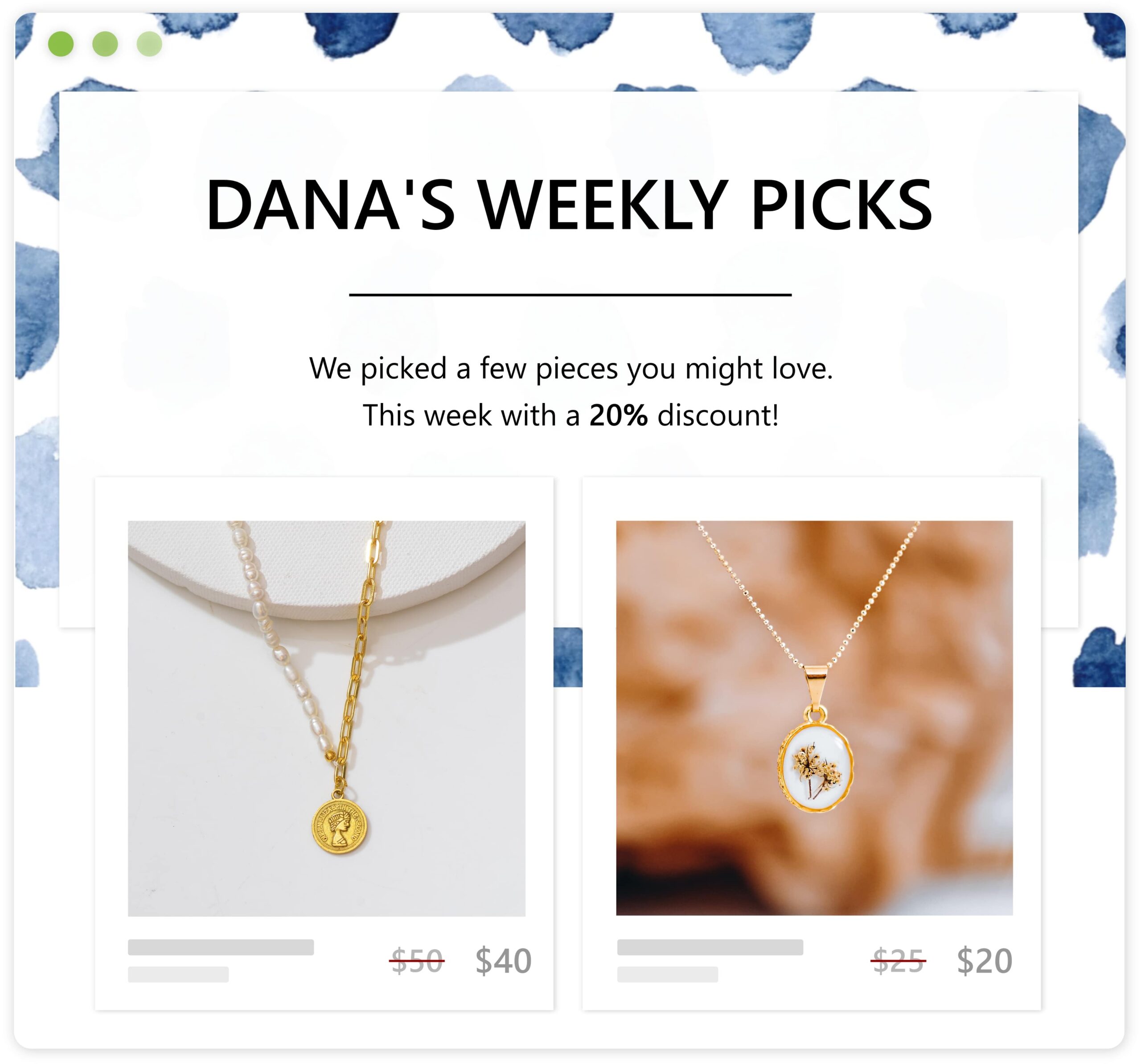 OUT OF STOCK?
Turn Dead Ends Into Conversions
It's a story as old as time. The search results display the perfect piece, but it is out of stock. Instead of visitors bouncing right back, keep them engaged with alternative suggestions.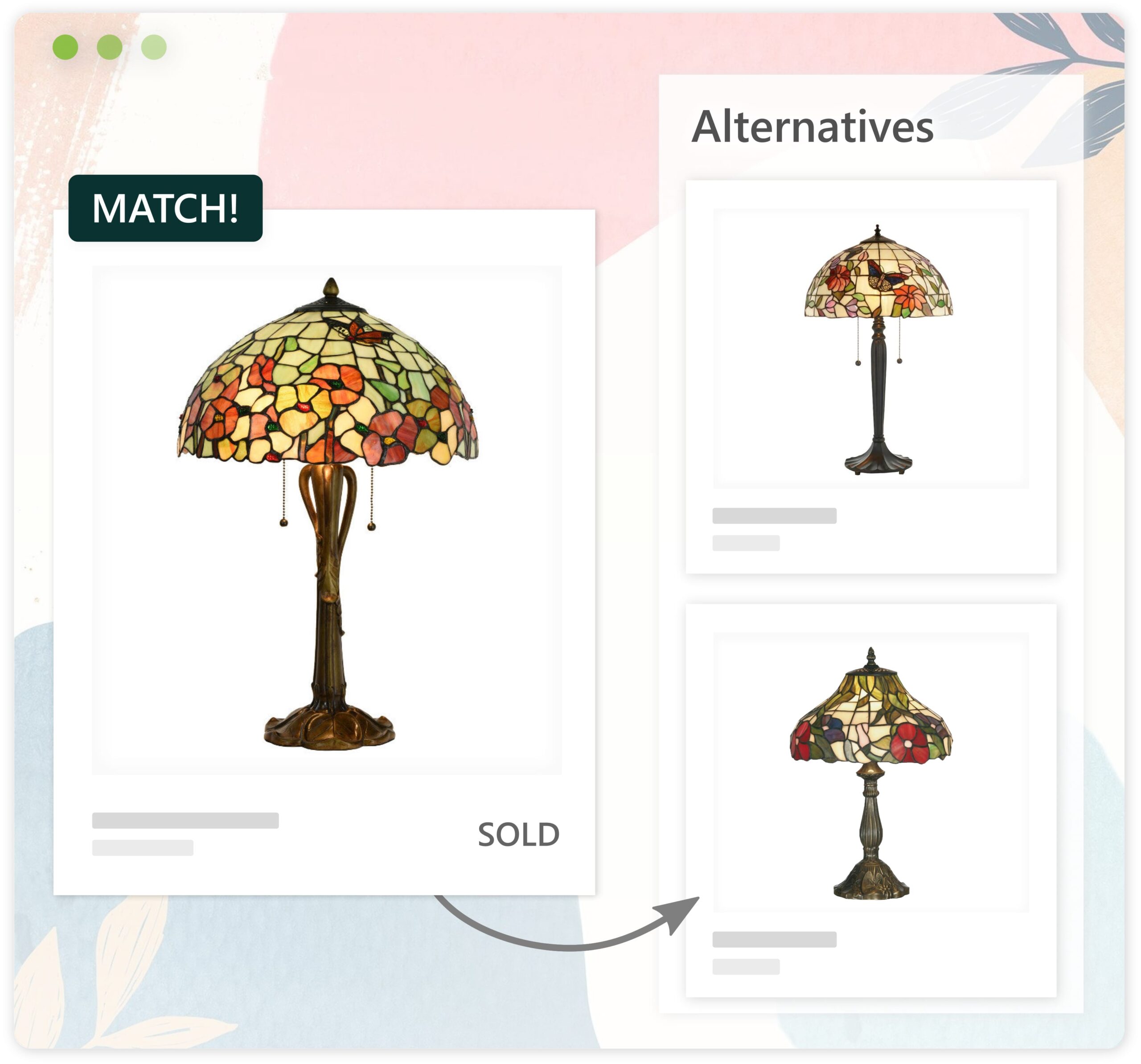 Traffic & Clicks
An optimized website & visual merchandising on point create a customer experience that drives traffic
Inspiration & Demand
A rich offer of products & relevant personalized suggestions generate higher demand
Cost & Revenue
Increase user engagement & purchase rate, at the fraction of the cost & time compared to alternative methods
Product Matching
Match images, eliminate duplicates, pick the ideal product photos and organize whole collections with AI.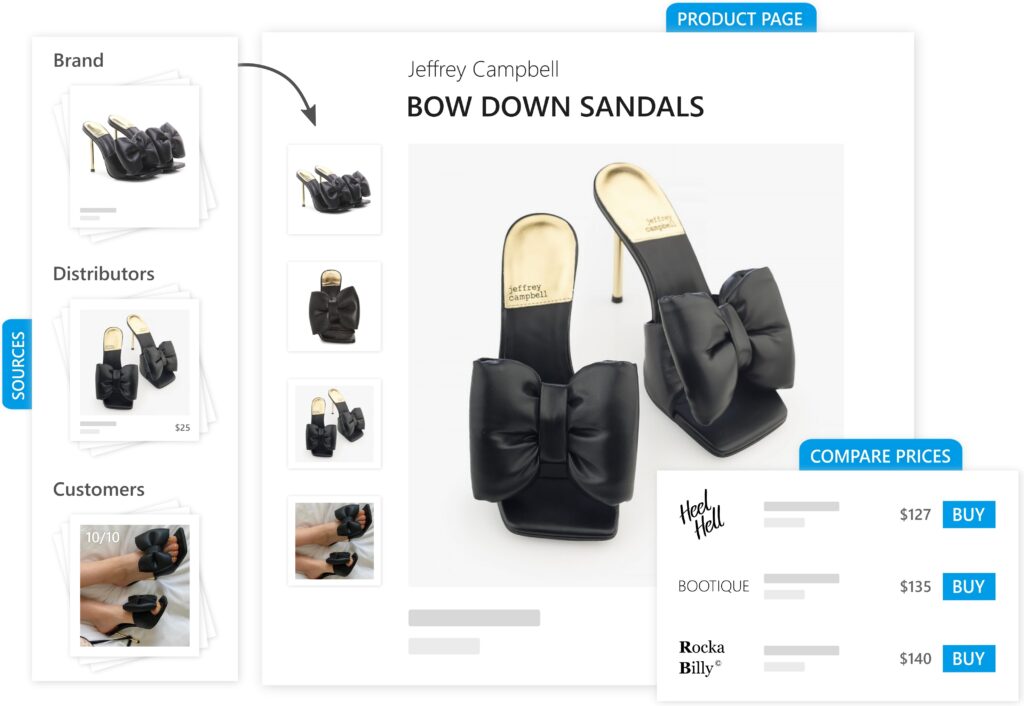 PRODUCT MATCHING
Use AI to Organize You Images
Product Matching helps with the management of large collections, that are impossible to sort manually.
Group images from different sources (including user-generated content), remove duplicates, expand image collections, or add tags & metadata of existing products to new items based on their similarity.
ENHANCE PHOTOS WITH IMAGE TOOLS
Filtering
Use JSON metadata for hard or soft filtering. Upload them with images, or use categorization & tagging services to get tags automatically.
Grouping
Group images of the same item to a single gallery, eliminate duplicates, and match identical products with different pictures.
Scalability
The scalable search service can handle collections with hundreds of millions of similar items (images, videos, etc.) and hundreds of requests per second.
How Visual Search of Products Works?
24/7
Software as a Service
Visual Product Search is software as a service. We customize it to suit your needs.
Once the service is deployed, you can add new products & images 24/7 without additional information, and they will be automatically processed on the cloud.
ON CLOUD & ON-PREMISE
Deployment & Accessibility
We can provide a private cloud for maximum security & performance, or deploy your solution on your hardware (on-premise), and even as an offline custom similarity model.
You can manage your solution and create collections in the web-based Ximilar App or via API and connect it to your system via REST API.
Customizable
Our platform enables strong customization and training of your own solutions built from scratch.
Cost-Effective
Save labor, initial & operating costs with visual AI. No need for metadata and pre-processing.
Upgrading
Our services constantly improve & maintain higher quality than open-source projects.
Make the Best Use of Your Data
AUTOMATIC & CONSISTENT
Image Upload & Synchronization
The image processing is automated due to the synchronization of your collection to our cloud. You can do the setup on your own or with our help: insert images with URLs or through upload, and set the frequency of synchronization.
TAILORED TO YOUR USE CASE
Search & Similarity Results
You can choose how many images per product will be analyzed. The results display each product once, no matter how many images it has. We can train a recognition system to select specific photos (e.g., single product close-ups).
ACCURACY & REALIABILITY
Cutting-Edge Technology
Built for large e-commerce platforms to find similar products in milliseconds with up to 70% higher accuracy than search based on keywords.
PRIVACY
No Images Are Stored
Ximilar does not store your image data, only their visual representation and uploaded metadata. The actual data are analyzed by AI and discarded.
Combine Visual Search With Other Services
Frequently Asked Questions
Articles
API Documentation
We are providing easy to use REST API. Fast and easy integration with any system.
FULL DOCUMENTATION