Keeping up with fashion trends is hard. And it's even harder to satisfy the clothing buyers, especially when most of the traditional stores are closed, and the consumers' preferences are shifting towards e-commerce. It is crucial not only to bring the customers but to keep them on the website to increase the revenue – and with the ever-growing technological progress, the competition is increasing as well. After years of experience in Fashion AI, Ximilar developed the service Fashion Search tailored to the needs of customers dealing with a wide range of apparel (such as clothes, footwear, jewellery, and other accessories). Fashion Search covers apparel detection, tagging, sorting, and even suggestions based on visitors' pictures, enabling you to build a memorable customer experience, make them happier and boost sales.
Contents
---
Customer Experience is Important
It all starts and ends with the customer experience. According to PwC, a good experience leaves people feeling heard and appreciated. And a disappointing experience, on the other hand, drives them away almost instantaneously. When the respondents were asked what they value the most, 80 % chose efficiency, convenience and friendly service, and 75 % chose up-to-date technology.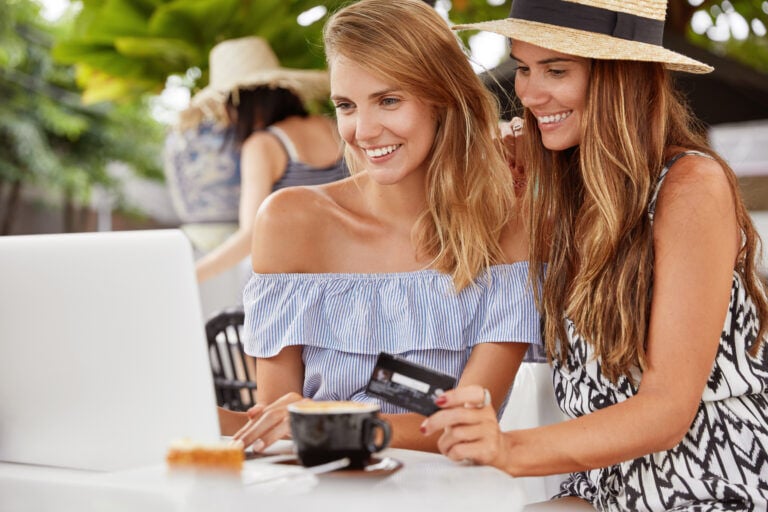 80 % of American consumers say that speed, convenience, knowledgeable help and friendly service are the most important elements of a positive customer experience. Prioritize technologies that provide these benefits rather than adopting new technologies for the sake of being cutting edge.

PwC, Experience is Everything
The KPMG 2018 research findings were similar: customer experience is more influential than ever. More importantly, AI gains more clout by delivering personalized, customized, and localized experiences to customers. AI, such as machine learning algorithms, intelligent search, or chatbots, take part in the entire product and service cycle nowadays. In addition, Accenture recently wrote that AI, neural networks, and image search are the leading technologies behind the apps taking over the market. And that they are important trends to watch in the following years.
Fashion E-Commerce Trends in 2021
Big trends in current fashion e-commerce are sustainability, slow fashion, second-hand apparel, and resale. For example, the second-hand clothes marketplace Vinted is growing exponentially. According to THREDUP, there are more second-hand shoppers than ever before, and the resale is going to be bigger than fast fashion by 2029.
There were major changes to consumer behaviour as well during the coronavirus pandemic. Glami's 2021 Fashion Research showed that an astonishing half of the shops moved to the online world, and the number of online consumers grows daily. They are looking for visual inspiration, want shopping to be intuitive and fast, and expect personalized experiences more than ever.
What is Fashion Search?
The Fashion Search is an advanced Visual AI service, custom-built for the fashion industry. It enables you to create your own product discovery system, work smarter with data, and build a better customer experience. Fashion Search brings together the services and features most requested by our fashion e-commerce customers:
Object Detection & Fashion Tagging
The fashion apparel in your images is automatically detected and tagged. Our Fashion Tagging works with a hundred recognition models, hundreds of labels, and dozens of features, all chained into interconnected flows, enabling you to add content 24/7. We refine the quality and add new fashion attributes (features, categories & tags) to this service constantly. However, custom tags are welcomed as well. Read more about Fashion Tagging here.


Product Similarity & Search by Photo
This Visual Similarity combo enables you to provide a personalized customer experience. The Product Similarity finds and suggests similar products to the item your customer is viewing. As a result, the click rate increases up to 380 %. Search by Photo accepts the pictures your visitors uploaded and automatically recommends similar items from your collection. For example, it can analyze fashion influencer photos and help your customers find trending items on your site. Read more about Visual Search in Fashion or How to Build Superfast Image Similarity for your Website.


Synchronizing Product Data on Cloud
Our customers' image databases are synchronized to their private collections on the Ximilar cloud. When you upload new products or images on your website, our AI automatically recognizes the fashion attributes and provides tags. There are two major benefits of synchronization. First, simple filtering or searching with fashion tags on your website. Second, personalized recommendations of your products similar to the users' images. The synchronization periodicity is up to you. This way the visually similar results on your web are always up to date with your actual SKUs.

How Does Fashion Search Work?
The Fashion Search works as a customizable recommendation service allowing you to easily build your own fashion product discovery system. Imagine you are building a watch shop with product recommendations based on material, dial colour, and type. You can add your custom tags and show customers products of specific colours and types.
The main added value of the Fashion Search lies in the possibility to combine advanced automatic Fashion Tagging with Visual Search. The technology behind our Visual Search is complex. It contains more than a hundred deep learning models and algorithms for the extraction of dominant colours and other features. It also allows advanced filtering of visually similar results based on user-provided attributes.
Besides bringing these things together, there's more we implemented to make the Fashion Search an effective and reliable tool tailored to the needs of fashion e-commerce. See how it works in our public demo.
Advanced Tagging with Object Detection
Object Detection is an indispensable tool when it comes to processing complex pictures with many items to recognize and tag. The service detects all fashion-related items on the picture and then provides tags for individual items.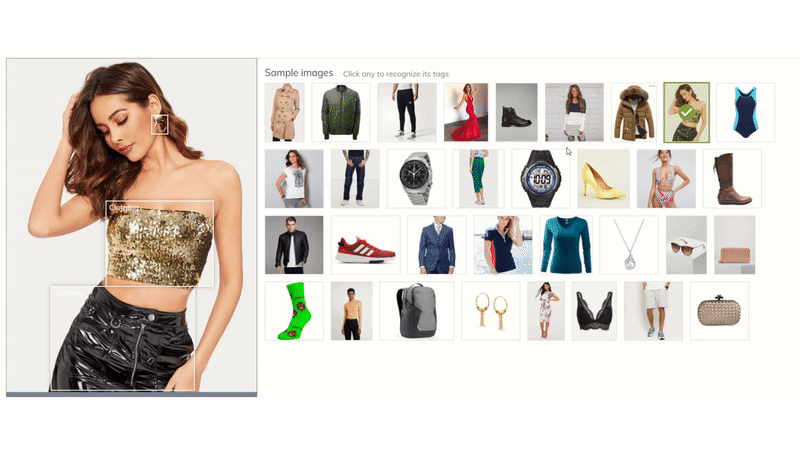 We work with seven Top Categories (or types) of apparel: Clothing, Footwear, Watches, Bags, Accessories, Jewellery, and Underwear. Our system classifies the products from these categories into a hundred different categories, subcategories, and features with about 600 labels.
Customization of Fashion Search with Profiles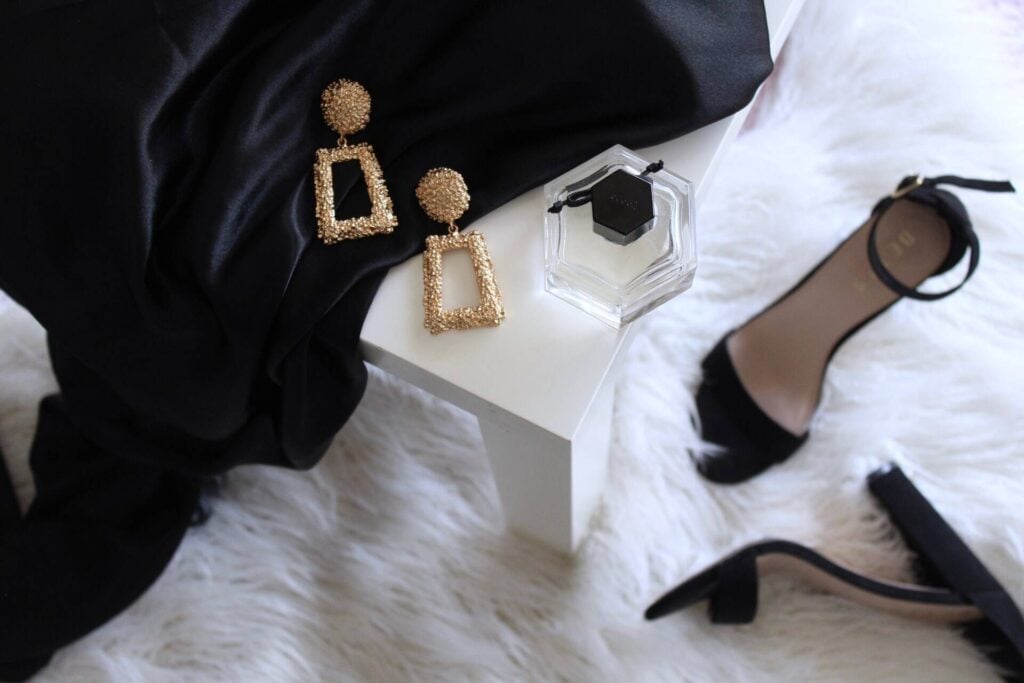 The most common questions we get from our customers in fashion are "What if I need something that is not included in the Fashion Tagging? " and "What if I need to rename or translate the labels? ".
We always welcome customization and Fashion Search is not an exception. It enables our users to create a fully customized environment. Adding a new feature requires only a few hundred example images per tag for the system to recognize them automatically. Also, it is natural that everyone has their own taxonomy and preferred language. Even the naming can be different, such as Jacket vs. Coat in the USA and the UK. Renaming and changing the category structure can be is done using a custom fashion profile according to your needs.
Also, for specialized sellers, the requirements for the richness of labels are much higher if they want to bring the best product discovery experience. For example, a shop specializing in luxury jewellery needs to rename the tags for Colour (gold, golden, yellow gold, gold-coloured, rose gold) or add exclusive features and tags, such as a color of the gemstones. If you like this approach, don´t hesitate to contact us.
Upgraded Fashion Taxonomy
Our fashion annotation team focuses on widening fashion taxonomy and training new machine learning algorithms to recognize new features daily. Categories such as Clothing, Accessories or Footwear are constantly growing, while others are being made. For instance, we recently added a new recognition model for Embellishment (e.g. embroidery or studs), rich sub-categories of Dresses, and new categories of Jewellery and Watches. In the last couple of months, we added over 50 new categories and attributes, improving the precision of tagging results.
We have a lot of discussions about what's next to explore and expand – and that is where the customer's ideas come into play. Check if you can find your categories in our Fashion Taxonomy.

Download Fashion Taxonomy Sheet
Advanced Analysis and Sorting of Fashion Images
Some customers need to obtain more detailed information about their images. Features such as the presence of human model, background quality, or perspective can be used for filtering and sorting. To enable deeper image analysis, we built a specialized Meta Tagging model, that can be used to:
identify if there's a person in the picture,
filter images with white background,
sort product images by the view,
and many more.
This Visual AI model enables you to manage the display of product images and build a smoother customer experience. More importantly, it makes your web easier to understand and navigate with features such as:
the first photo in the product list is always with/without a person,
the next photos are sorted by perspective,
the last photo is the detail, focused on the material, colour, or pattern,
all images with low quality are filtered out,
and so on.
This way, the visitors will always know what to expect and where to click to find what they're looking for. For instance, it is important to display jewellery in standardised high-quality images with details, but also on the human body. Seeing a ring or a necklace on a hand or neck helps customers understand the fit and size of the jewellery, as well as the colours of materials and gems in natural light.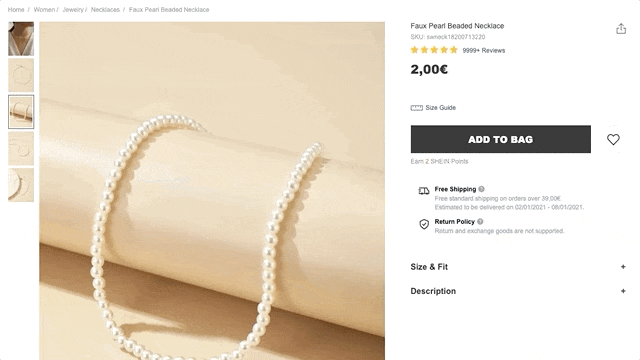 Community content also makes e-shopping sites more personal and engaging for visitors. A good example is Shein, where the users can upload pictures along with their reviews of the product. This strategy definitely adds up to the trustworthiness and reliability of the seller.

How We Work with Data
Working with big specialized databases requires caution, patience, and a specific skillset. Our team of fashion annotators puts thousands of hours into building high-quality datasets with relevant labels and objects. To make their work more efficient and time well-spent, we developed our own image Annotation Tool, enhancing the functionalities of our App. It is the main reason why we deliver new features quickly, and it is available to our customers as well.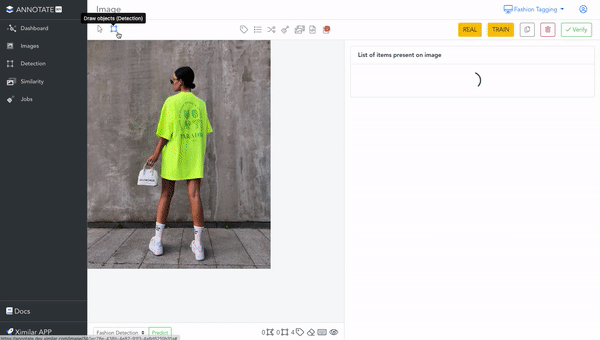 Each image showed to the model in training is verified numerous times by multiple annotators. Then, an optimisation mechanism makes sure we achieve the highest accuracy with the smallest amount of training images possible. After that, everything is evaluated on a broad test dataset. As a result, we only deploy models, that are inspected by Machine Learning specialists, and precise in their predictions.
Never-Ending Innovations
What else? There have been some significant improvements to our speed performance. Cooperating with the Intel AI team, we did a lot of work on our backend side so you can query the results in milliseconds. We firmly believe that our Fashion AI services are some of the best in the market. Covering a variety of items from Clothing, Footwear, or Accessories, our Fashion AI works with a very rich taxonomy. To sum up, we are now ready to focus on more new features. For example, mining relevant keywords from textual metadata, enhancing and upscaling product images with the Super-Resolution model, model explainability, or background removal, but also on better and richer customer experience.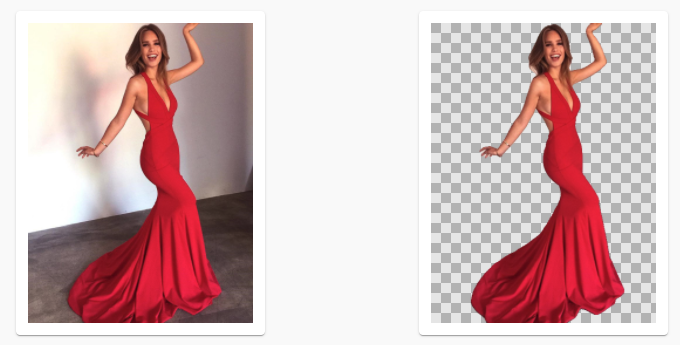 Would you like to discuss your custom solution or ask anything? Read our story, check the pricing, or let's talk!