The year 2019 was a busy one. We've achieved so much and built a solid chunk of the company history. Ximilar now accepts credit cards, so you can launch services in no time. Most of the semi-custom AI services are now available in the Ximilar App. And there is a PrestaShop plugin for all you e-commerce businessmen & women. So, make a strong cup of coffee, this story would be full of positive vibes.
Huge App Updates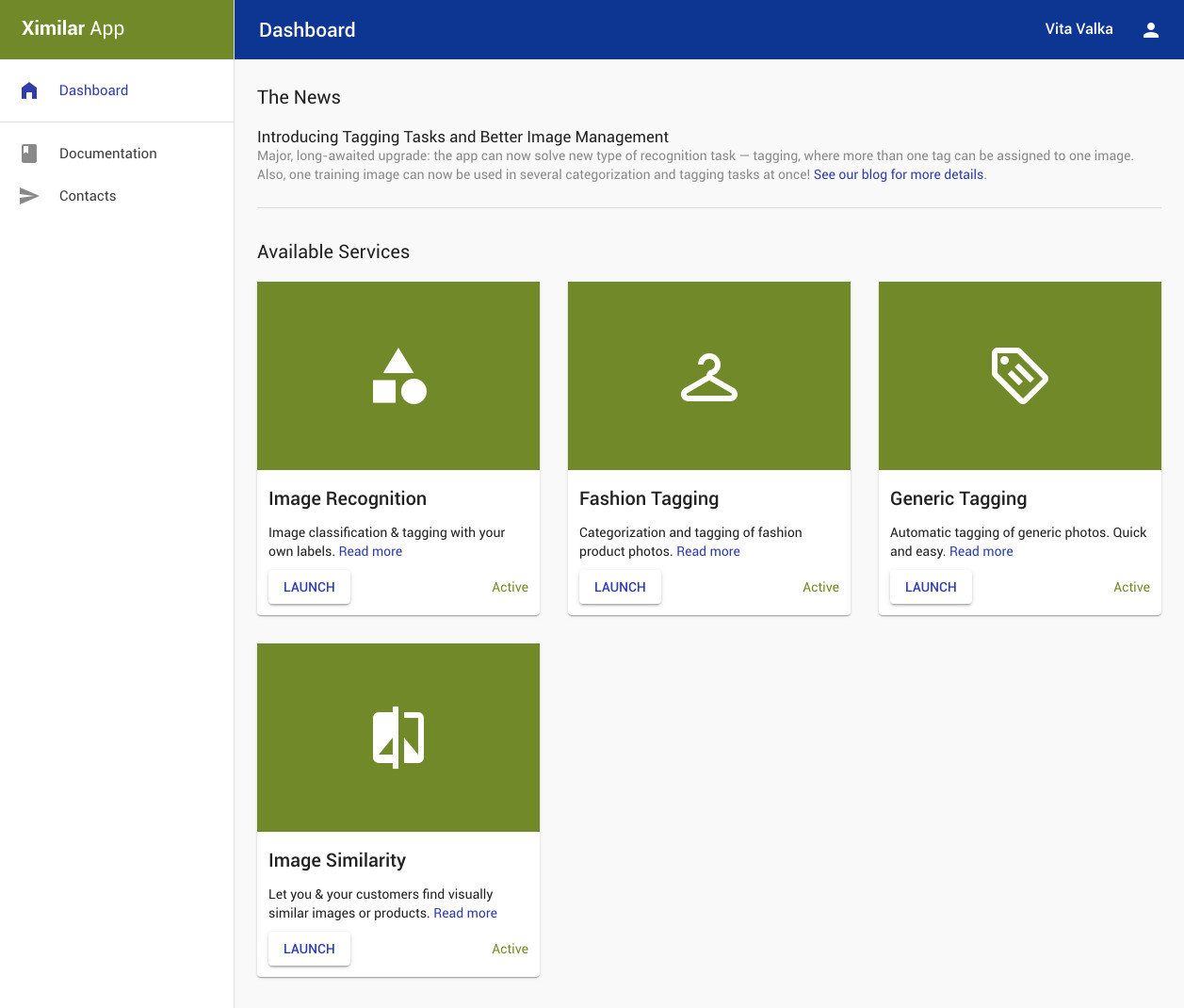 The Ximilar App is the winner in terms of updates. So far, there was just the straightforward Image Recognition service available since we acquired Vize in 2018. From now on you can manage also Fashion Tagging, Generic Image Tagging & Image Similarity — the fastest similarity engine on the market. All these services were only available upon request via API. And now anybody — yes, you too! — can use these services right away, thanks to Libor Vanek, our new member of developer team.
Available AI Services in the App
Image Recognition — available for all users
Generic Tagging — available for all users
Fashion Tagging — for Business & Professional plans
Image Similarity —available for all users
Image Similarity Search in The App
One of the core Ximilar services, available in the App, is Image Similarity. Given an image, the service returns the most visually similar images from your collection. It is made to process extensive collections in a fraction of a second. Ximilar offers two flavours — one is for generic photos and the other is tailored for product photos (especially fashion and home decor). It is one of the most GPU consuming services we offer and in terms of backend complexity, this one is the most challenging. And now, thanks to Ximilar, you don't need to worry about that — just click Activate in the App and there you go! Read more about in our latest blog post.
There is even more to come. Each service has its own user interface & settings, so you can play and adjust each service 24/7. And — we're working hard to bring all our Artificial Intelligence Services to be available within the Ximilar App. Stay tuned!

Better Traffic & API Credits Monitor
We have significantly upgraded the depth of information available on the main service dashboard, giving you extensive information on how the given service performs as well as more information about use of traffic and your API credits.
Payments by Credit Card
This one is a biggie. For a long time, we have been working on all the services and their feature set. And we've postponed this rather challenging feature for later. This fall, Martin Novak took the charge of this bit and we now proudly offer instant payments. That brings easy activation and upgrades from Free plan, to Business or Professional plans.
Payments are then recurrent. Processed automatically each month. You don't need to think about wire-transfers being processed manually any more.

Team Collaboration
For the Professional plan, we've also added quite a requested feature, offering you a single Workspace, which you can access from several user accounts. So it is now much easier to work on a large project with your co-workers.
PrestaShop Plugin
As we grow in the fashion AI business and overall E-commerce, the time has come to address various plugins for platforms like Shopify, Magento & others. PrestaShop plugin being the first of the fleet, named Visually Related Products and soon to be available in the PrestaShop Addons Marketplace.

Model Download & Mobile Usage
Yes! This news will make many Ximilar users happy.
Honestly, it takes some time to migrate from one framework to another. But it was definitely worth the effort. With the new TensorFlow 2, our models can be downloaded for mobile usage. Thanks to Ximilar, you are able to train image classifiers without writing a single line of code. Isn't that amazing?
You are able to download the model for offline usage. Meaning all kinds of devices including cellphones and various IoT home appliances. You are now fully independent of our API in the production environment. The models work on Android, iOS and qualified IoT platforms. This feature is currently in the testing phase and is only available in custom plans. If you would like to try it, please contact to find a suitable setup for your needs.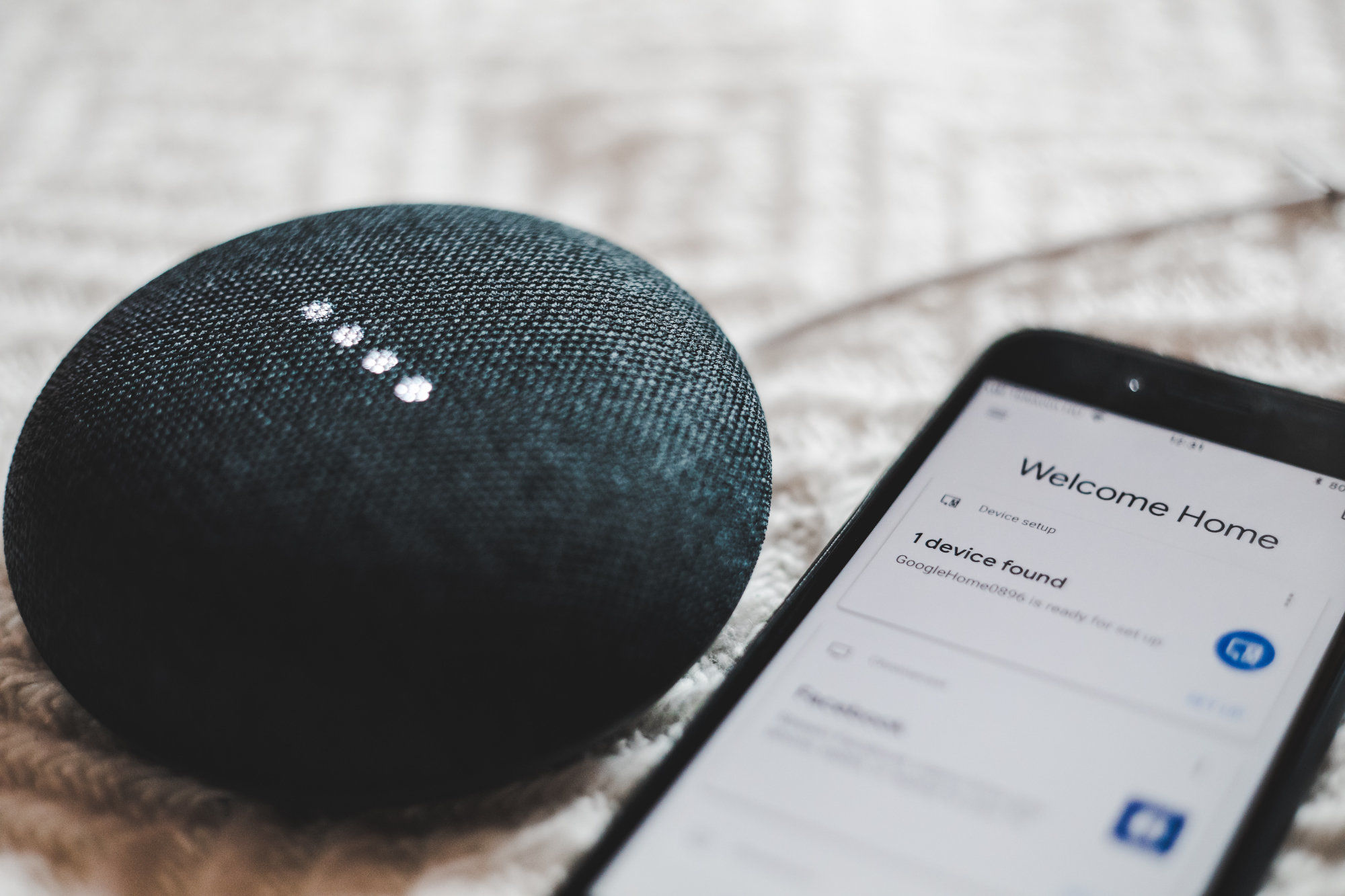 Fashion Improvements
Our team of editors, managed by Nessi Voinova, is working hard on all things Fashion. Most important is a comprehensive guide to Ximilar Fashion Taxonomy, with examples showing precisely all the crazy garment names such as blouses, cardigans, polo-shirts, shirts, sweaters, sweatshirts, tops, t-shirts, tunics, vests & some hundreds more for clothes, shoes & accessories.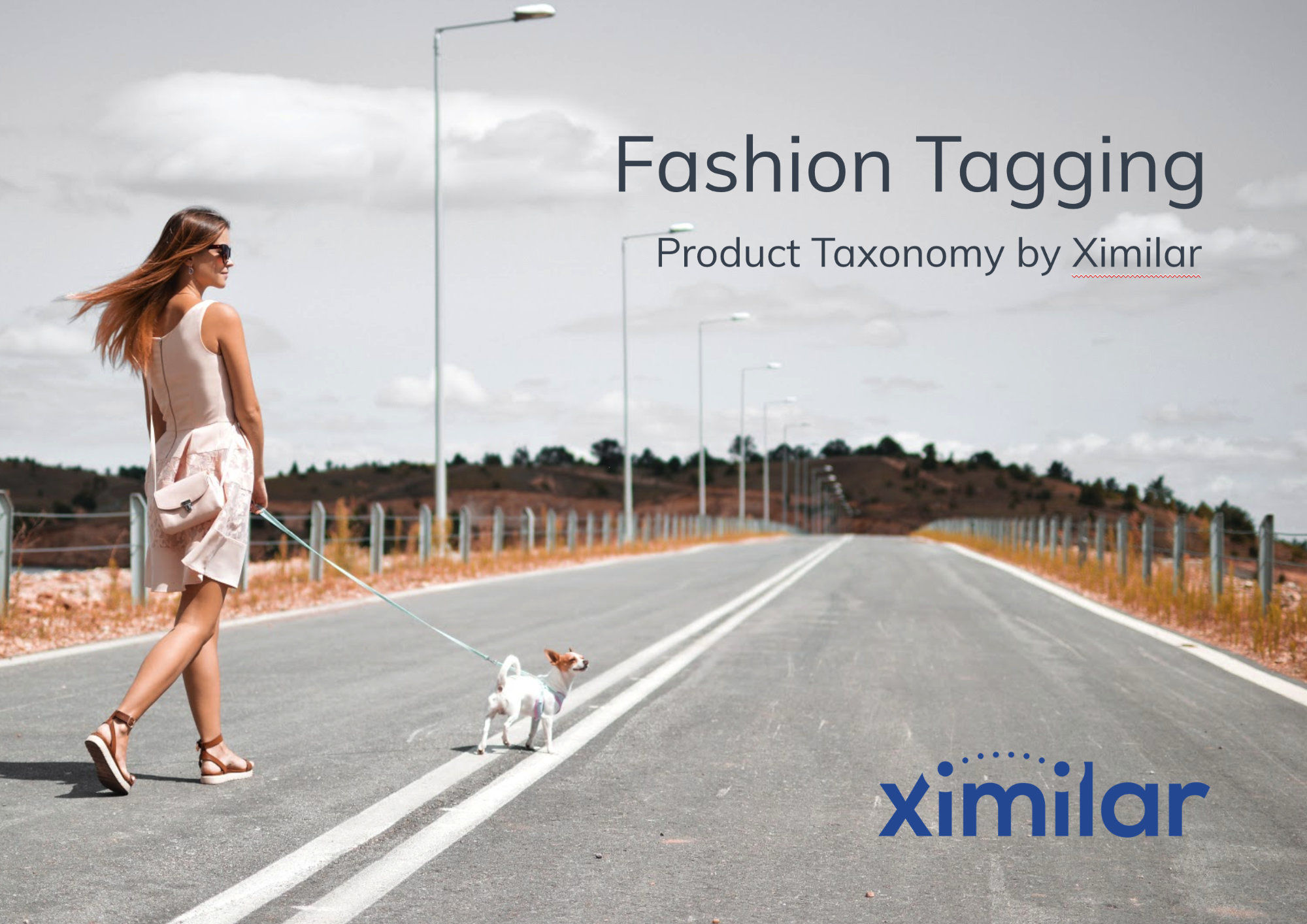 Annotate App
Another long-awaited tool we are introducing is our comprehensive Annotate App. It is a quite advanced annotation app for product & fashion photography, developed initially only for our skilled internal team of content editors. We quickly realized, that such a tool might also help you if you already know a little about how computer vision and artificial intelligence work.
There is also an improved and redesigned Fashion Demo for you to try.
The App Features
Annotation Jobs — manage your annotation pipeline in complex projects
Comprehensive Tagging — single image view, with all available tasks and tags
Image Canvas drawing (beta) — photoshop-like tool for drawing on images
Custom Object Detection (beta) — train models predicting the location of objects in the photo
Annotate App is now available for our existing customers on higher pricing plans as a new feature, and we hope this will hugely improve your ability to optimize and enhance your own product data to deliver more relevant content for your online outlets as well as for any internal technology, that might require this kind of manual work. You can read more about the annotate application in our next blog post, which will be released soon.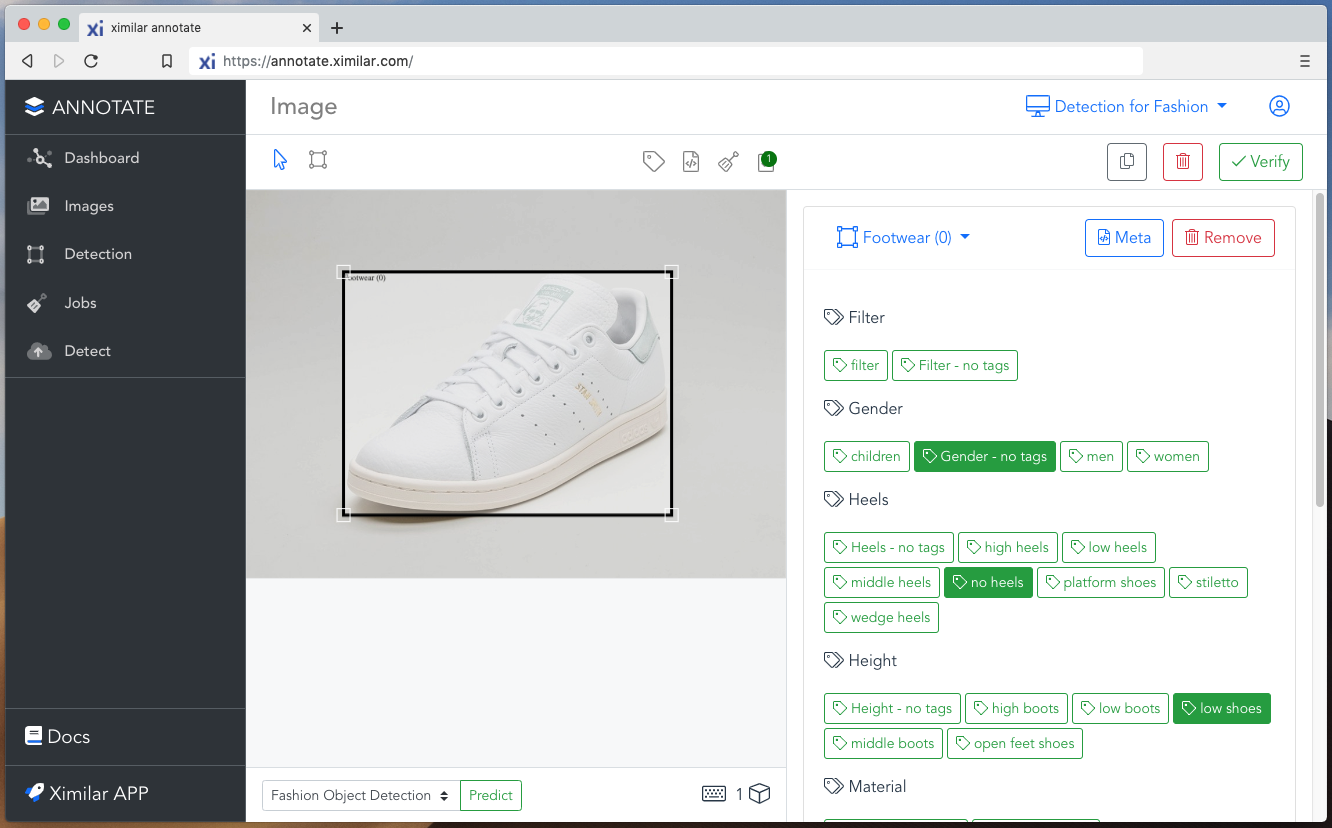 Services Status Monitoring
As we grew also in terms of the amount of servers, their complexity and stability, we have super-powered, load-balanced and backed up everything we could to deliver faster & more reliable service to our customer base. All Ximilar services are now monitored by a reliable external tool and the availability is always within easy reach at status.ximilar.com.
It brings better insight to you and us on how all services perform and if there is any kind of unexpected or planned outage.
Behind the Scene
There were multiple technical updates under the hood, that had a simple target → to deliver faster, easy accessible AI services to each of our customers. We have improved the accuracy of all our services, implemented a machine learning loop (storing images uploaded by customers and adding them to your training data) and did all kinds of refactoring and updates. All that while delivering quality Proof Of Concepts to custom solutions requested by some advanced customers requiring quite challenging AI applications.
We gathered experience from projects related to healthcare (microscopy analysis of biological samples, X-ray imaging), OCR and Visual Quality Assurance in the industry. Deployment to our new cloud was also a great challenge, but thanks to our DevOps team we managed it flawlessly.
Other changes were not so technical, we grow as a team and our previous offices were not enough for our needs. So we decided to move to our new offices at South Moravian Innovation Centre. We love the startup culture and the people around us are very helpful.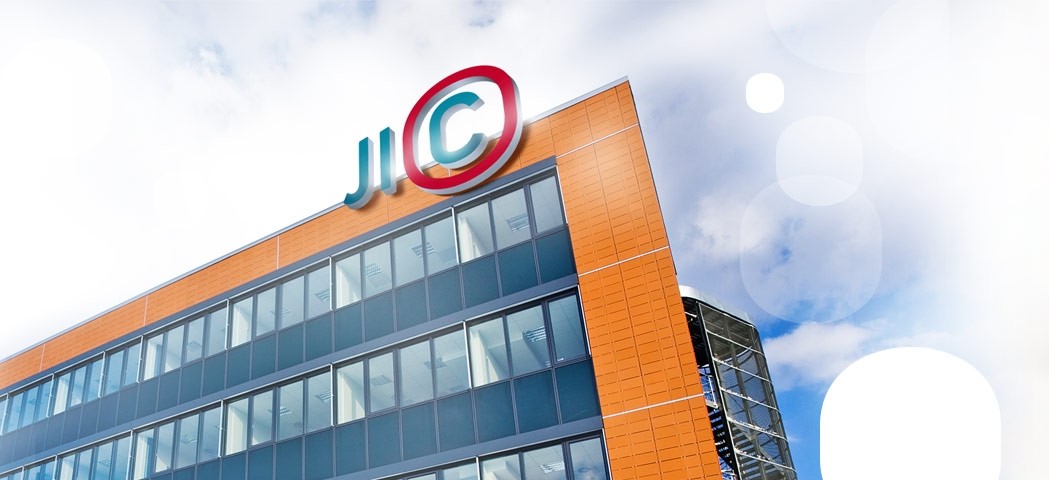 Future Plans at Ximilar
And that is not the end. We are constantly working on many new features for Ximilar App and Annotate App. Some of them will be unveiled in Q1 2020, and some will remain highly customized for each special use case. The first feature which we are working on is Flows which would help you connect multiple recognition tasks to one workflow. We are also improving machine learning to match current standards and knowledge, and that requires a little bigger team → so we are happy to welcome some super-brains at Ximilar.
We also have ideas for new, never seen, services which will help your business grow. But hey, the day only has 24 hours, so we surely need to prioritize. That being said, we are so happy about how the last year turned out. We have stabilised our fast growth on all major fronts — technology, team, service quality & reliability, and business development. Wow, what a year!